Scott Macdonald BOst Osteopath
Scott Macdonald has recently graduated with a BOst with Honours from the College of Osteopaths, (Staffordshire University). The course of study includes learning cutting-edge treatments which can be combined with traditional methods, such as massage techniques and innovative muscle energy procedures. He is the 4th generation of osteopaths in his family, this legacy encouraged him to continue in the family tradition to study this therapy.
He has great interests in sport and sports injuries after playing rugby at a high club level. This has driven Scott to pursue his career into helping sports players and athletes with injuries. He is qualified in soft tissue massage; which he uses to treat sports injuries, as well as to reduce stress, and help with aches and pains.
Email: silvergreyclinic@gmail.com
Tari Macdonald Senior Practitioner
Following in the footsteps of three generations of his family, Tari graduated from University College London and started his career at the Silver Grey Clinic in 1989. Since then he has expanded the family practice to include new practitioners and a wide range of therapies. Tari practices all aspects of spinal manipulation from classical structural techniques to cranial work on children and babies as well as acupuncture and foot health care. Additionally, he has completed a post graduate course in equine manipulation and acupuncture.
Over the last two decades he has established good working relationships with local Doctors and in recent years he has been working with a leading podiatric (foot) surgeon on developing new types of orthotic foot insoles that are ideal for resolving biomechanical issues (misalignment of bones in feet and legs) which, over time, manifest in many conditions of the neck, hips and spine. Tari can provide custom-made foot orthoses, depending on your needs.
Email: silvergreyclinic@gmail.com
Chris Macdonald
Chris Macdonald started the Silver Health Clinic over 40 years ago, after qualifying as both a Physiotherapist and Osteopath; she subsequently followed this with a qualification in Acupuncture. Chris has worked continually over the years to grow the clinic and has been helping the population of East Grinstead and the surrounding areas ever since.
As one of the pioneers of complementary medicine in the country, Chris's reputation as one of the first and finest practitioners working in the area has deservedly grown over the years. This has been reflected by the continued success and increasing numbers of patients who have benefited from the treatment they have received at the Silver Health Clinic.
Morag Turner AOR. MAR
Morag Turner is a Reflexologist, Maternity Reflexologist and Reiki Master and she both practices and teaches Reiki. In addition to these qualifications, she is fully trained in Indian Head Massage and Ayurvedic face massage.
Anxiety, stress and tension will undoubtedly make you feel physically tired and both mentally and emotionally drained. They will weaken your reserves and contribute to you suffering from a lack of vitality and energy.
By addressing these deep tensions held within your body you can release old hurts, failures anxieties and patterns of behaviour. By combining modern science with ancient diagnostic and healing methods, Morag can help you achieve your individual goals.
Email: morag@silverhealthclinic.co.uk
Dee Longhurst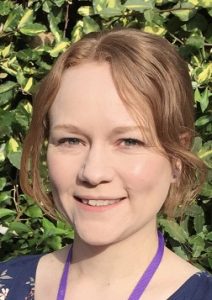 Dee is a fully trained psychotherapist and holds a Diploma in TA Practice (psychotherapy). Her first career was in healthcare as a people manager, giving her a great understanding of people of all ages and class, and the pressures we are often put under in the workplace and our daily lives.
As well as the traditional 'talking therapy' techniques, Dee has a range of other skills which complement her practice. She has experience in using mindfulness with clients and employees, to help enrich lives and reduce symptoms of anxiety and depression.
Dee is experienced in helping people with issues such as anxiety, depression, trauma, low self esteem, illness and relationship problems. Her counselling approach is person-centred, which means she will listen to you empathically, respectfully and non-judgmentally.